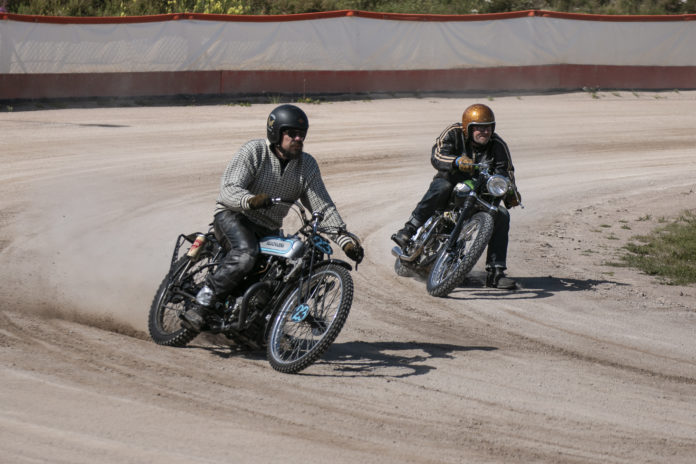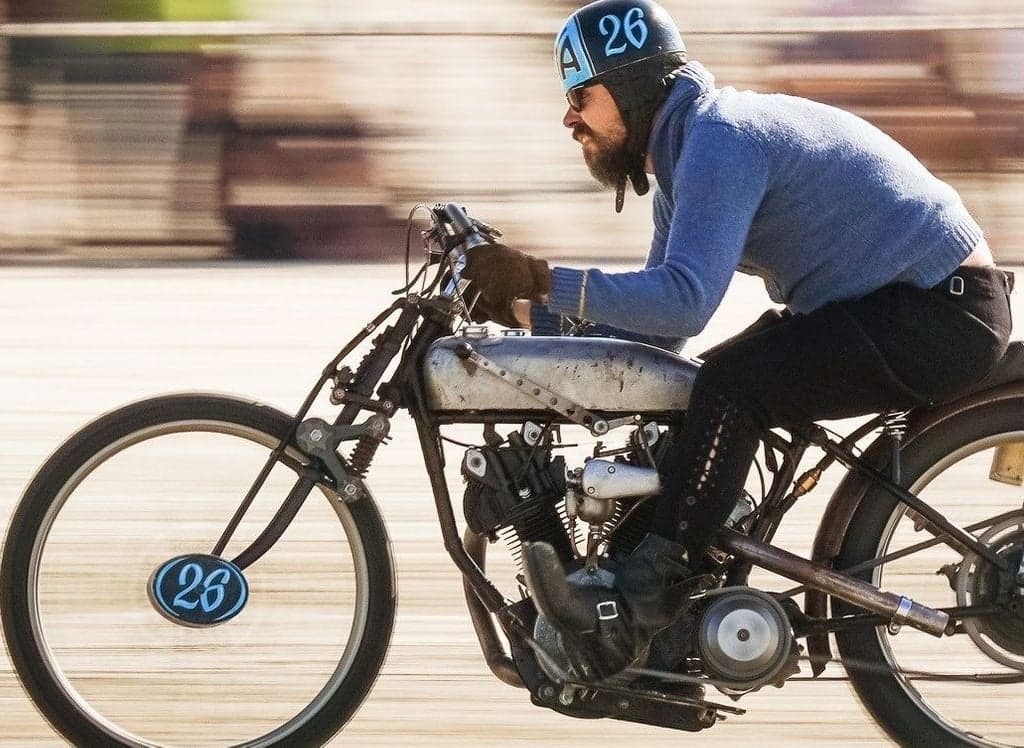 Det är några veckor sedan vi presenterade en förare inför Trotteln så nu är det mer än dags och då lyfter vi fjolårets vinnare av äldsta ekipage, Claes Lindblom med sin grymma Husqvarna 730 special från 1926. Cykeln är nåt i hästväg men det är ägaren också som lyckats få ihop den genom att tillverka allt som inte gått att hitta. Strax innan Römö förrförra året behövde han till exempel tillverka nya cylindrar…
Det var inte sämre ifjol under Trotteln när han i andra heatet lämnade stötstängarna kvar på banan och kallt konstaterade att "Bra nu har jag identifierat en svaghet till"…
Claes är medlem i Hindås och är lite av allätare hojvis, rejs, gammalt å redigt lång gaffel summerar det i grova drag och som dom flesta andra i Hindås har även han snabbgashandtag på sina cyklar…
Vi är mycket glada över att få hälsa Claes välkommen i årets match och faktum är att han i år får sällskap av fler svenska klenoder den 30 juli.
It's been a few weeks since we presented a rider in Trotteln so it's about time and we like to introduce last year's winner of the oldest ride, Claes Lindblom with his awesome Husqvarna 730 special from 1926. The bike is really something extra but the owner is too, who managed to get it together by making everything that could not be found. Just before Römö last year, for example, he needed to manufacture new cylinders …
It wasn't any different last year during Trotteln when he in the second heat left the pushbars on the track and calmly stated that "Well now I have identified another weakness" Claes is a member of Hindås and has a taste of diversity, when we are talking bikes race, vintage and long fork sums it up roughly and like most others in Hindås he also has fast throttle on his rides …
We are very happy to welcome Claes to this year's match and the fact is that this year he will be joined by more good old Swedish iron on July 30.