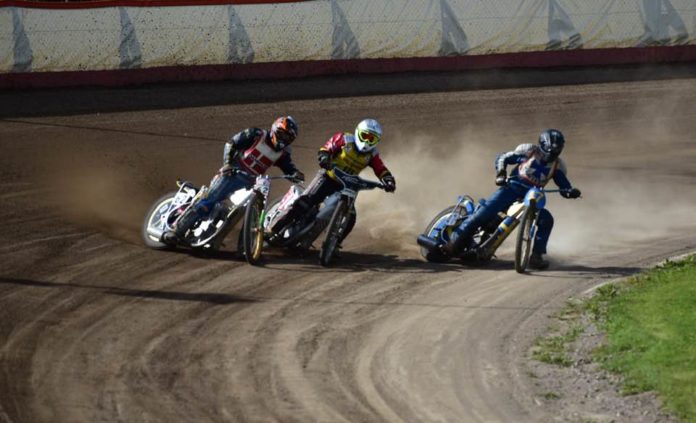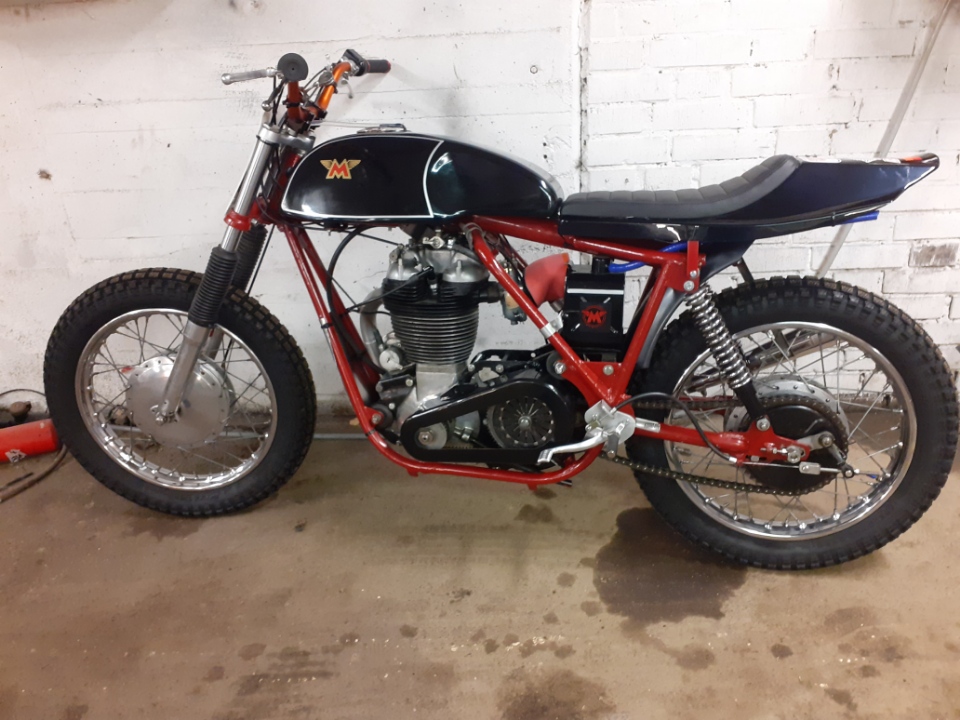 Hittills har ni fått ta del av några få av årets förare i Trotteln i Taket. Magnus "Kryckan" Gunnarsson på sin storsida, Claes Lindblom och hans grymma HVA, Mikael "Axel" Axelsson med sin stulna och åter hittade TriBsa, Lars Carlsson, allas vår Mr Genuine Bikeparts, Clara Landtmansson Trottelns i särklass mest överlägsna kvinnliga förare och inte minst Mother Freaks Andreas "Vurpan" Wall som byggde sig en flat track cykel enkom med fokus på Trotteln i Taket.
Idag har turen kommit till en person vi tror är kan bli farlig i tätstriderna, med ett cv som får de flesta av oss gröngölingar att inse att vi på pappret redan är slagna ser vi likväl framemot, denna rutinerade chaufför från en ort många av oss förknippar med bra toapapper, inga övriga liknelser dock.
Roy Abrahamsson har åkt motorcykel i alla former sen början av 80-talet och hobbytävlat i cross, enduro, roadracing, speedway och dessutom provat flygande kilometern på is.
Förutom ett fantastiskt förar-cv har Roy också en riktig gobit till cykel, ett flattrackbygge baserat på en riktig raritet, en Matchless 500 cc från -65 (tror vi) Kan knappast bli mer optimalt än så.
Vi har lite på känn att Roy också har lite kopplingar till Bengalos en klubb fylld med andra fartälskande anglofiler, men det är förstås bara något vi gissar 😉
Det ska bli grymt kul att få se denne nykomling i Trotteln. Och eftersom han vill vara lite hemlig snodde vi helt resolut en bild från hans facebooksida för att om inget annat se hur han ter sig på en grusoval.
Varmt välkommen in i matchen Roy!!!
So far, you have had a chance to meet a few of this year's riders in Trotteln i Taket. Magnus "Kryckan" Gunnarsson on his flathead, Claes Lindblom and his awesome HVA, Mikael "Axel" Axelsson with his stolen and again found TriBsa, Lars Carlsson, Mr Genuine Bikeparts, Clara Landtmansson Trotteln's by far most superior female rider and not least Mother Freaks Andreas "Vurpan" Wall who built himself a flat track bike only focused on Trotteln i Taket.
Today the turn has come to a person we think can be dangerous as hell, with a CV that makes most of us cubs realize that we on paper are already beaten, we still look forward to ride against this experienced rider from a place many of us associate with good toilet paper, no other similaritys though.
Roy Abrahamsson has ridden motorcycles in all forms since the beginning of the 80's and competed on a hobby level in MX, enduro, road racing, speedway and also tried The flying kilometer on ice. In addition to a fantastic rider's CV, Roy also has a real candy bar of a bike, a flat track build based on a real rarity, a Matchless 500 cc from -65 (we think) Can hardly be more optimal than that.
We kind of have a feeling that Roy also has some connections to Bengalos, a club filled with other speed-loving Anglophiles, but of course that's just something we guess 😉
It will be great fun to see this newcomer in Trotteln. And since he wants to be a little secret, we resolutely snitched a picture from his Facebook page to see, if nothing else, what he looks like on a speedway oval.
A warm welcome into the race Roy !!!