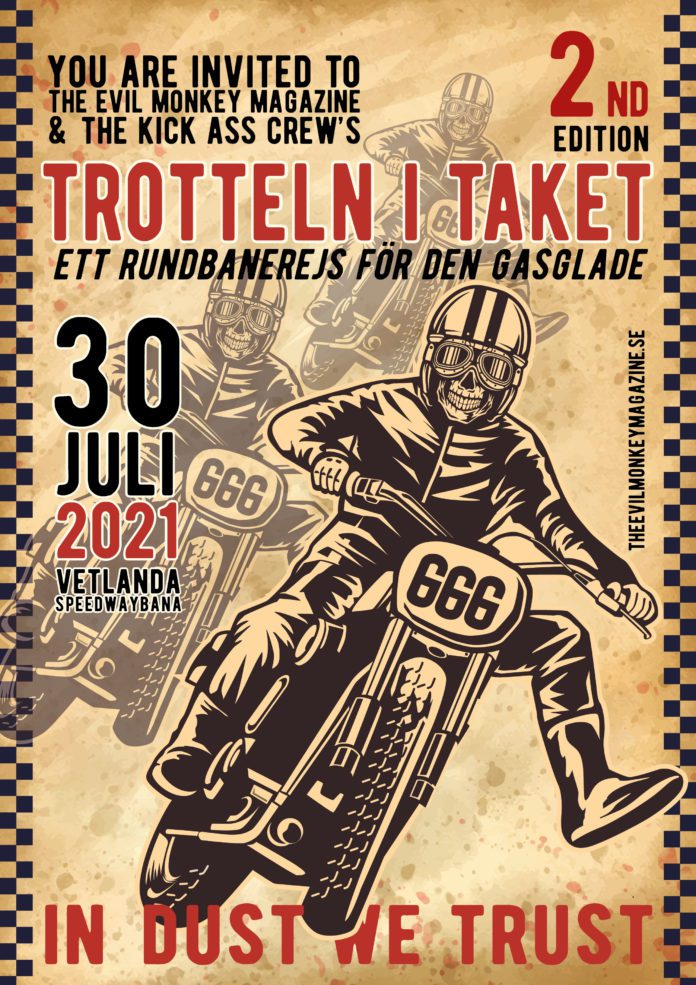 Den 1 april kl 10.00 släpper vi för anmälan, det finns 42 förarplatser och två klasser. En ren sportserklass alla årsmodeller och en blandklass med cyklar upp till 1986. Vi vill gärna se fler äldre järn på banan så vi kommer premiera gammelhojar lite extra i år, fram med sidventilarna för fn.
Håll utkik här eller på facebook för uppdateringar, för nu jäklar drar det igång.
April 1 10.00 we open up for riders entrance. 42 riders, and two classes. One pure Sportster all years and one open for all rides before 1986. Need to be street legal. We would love to see more of the old gold, so bring your Flat heads 🙂 Stay tuned for more info or follow us on facebook for more info..