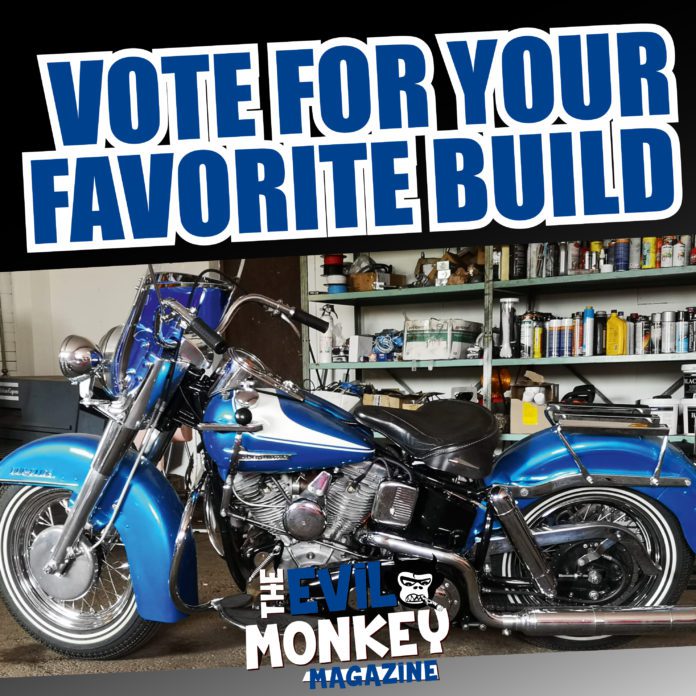 Vote for the bikes you wanna see in our stand at Elmia Custom Motor Show 2020. Give your love to the ones you like best!!! You can vote for max two bikes! The Voting system closing by Marsh 15 2020.
Our finalists are choosen by our fantastic jury from Fogells Custom BOA S:C:S, Blixt&Dunder, Calles Chopperdelar and Genuine Bike Parts.
#theevilmonkeymagazine #scandinaviankustomkulture #choppers #vintagebikes #flattrack #Harleydavidson #hotrods #musclecars #pickuptrucks #panhead #knucklehead #shovelhead #Ironhead #flathead #triumph #BSA #Indian #bpcms Fogell Customs Blixt & Dunder BOA SCS: Customs & Skate Calles Chopperdelar Sweden Genuine Bike Parts Sweden est 98
Which bike do you wanna see in our stand at Custom Motor Show at Elmia? (choose max 2)
Tony Barths TwinCam 2020 (36%, 228 Votes)
Janne Molins Flathead 1946 (33%, 206 Votes)
Jimmy Samuelssons ShovelPan (22%, 139 Votes)
Michael Hallgrens Sportster 1979 (5%, 33 Votes)
Jan-Erik Ottossons Panhead (2%, 12 Votes)
Tord Karlssons Evolution (2%, 10 Votes)
Jan-Erik Ottossons Early Shovel (1%, 5 Votes)
Total Voters: 577
Loading ...