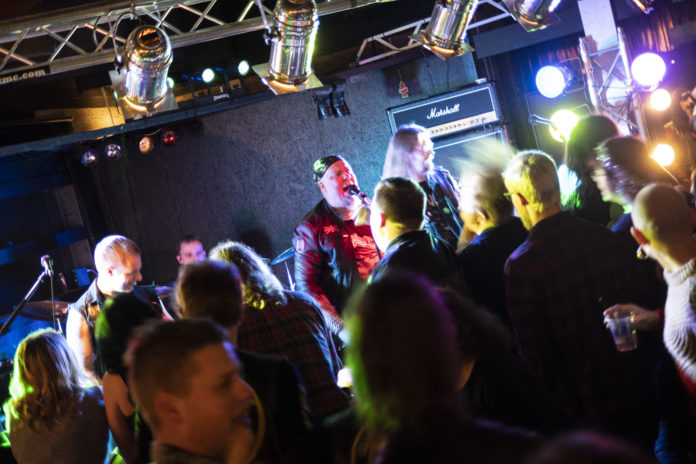 Must say my beliefs are mostly in the basics of life, like eat, sleep, love, build, ride, race and party, but if there are a chance of celabrating almost about anything Im on it. Having a good time among good people beats almost everything. This time it was Hot Rat MC i Vetlanda Sweden having a Lucia party and it was great fun. Lots of good people from everywhere and nowhere and we had a blast and a severe hangover yesterday, like it should be. The local band Sky Strike did their second gig at the club, last time they played at Hot Rat actually was their absolute first ever playing togheter.
They impressed a lot and this time it was even better. Hot Rat Mc is well known for good partys. During the end of 90′ until the middle of the 00′ they arranged a huge summer party with a couple of thousand guests. Now days after being forced to move from the old place they decided to have smaller ones but more partys instead. Except for the Lucia party the have an Easter party every year. 2019 The Rat race were introduced and their swap during the falls attracts lots of buyers and sellers every year. To get to know Hot Rat MC and their members, have a look at their web site or at facebook.
The Evil Monkey like to say thanks to Hot Rat MC for all the good times and more to come, great support of the mag and for being a great club with great people and an amazing club house. Peace out!