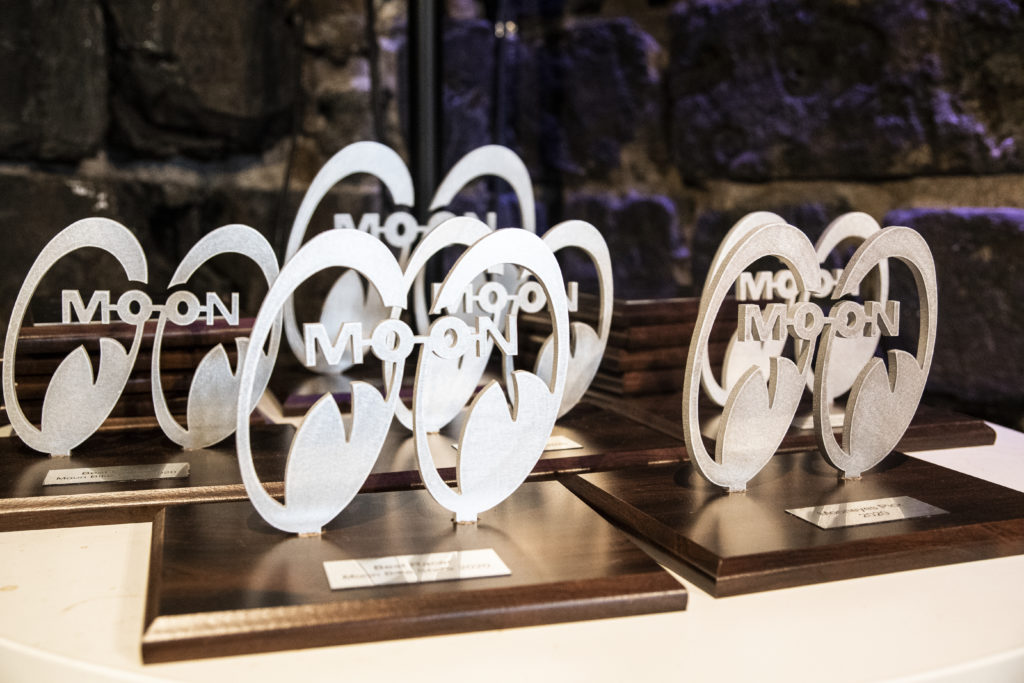 Moon bike show in Avesta is one of the Swedish events we never attended before. The reason why has probably just been because we didin't realize how good it is. In the very end of winter, the weather and the amounts of hours getting there is no reason anymore, Its totally worth it.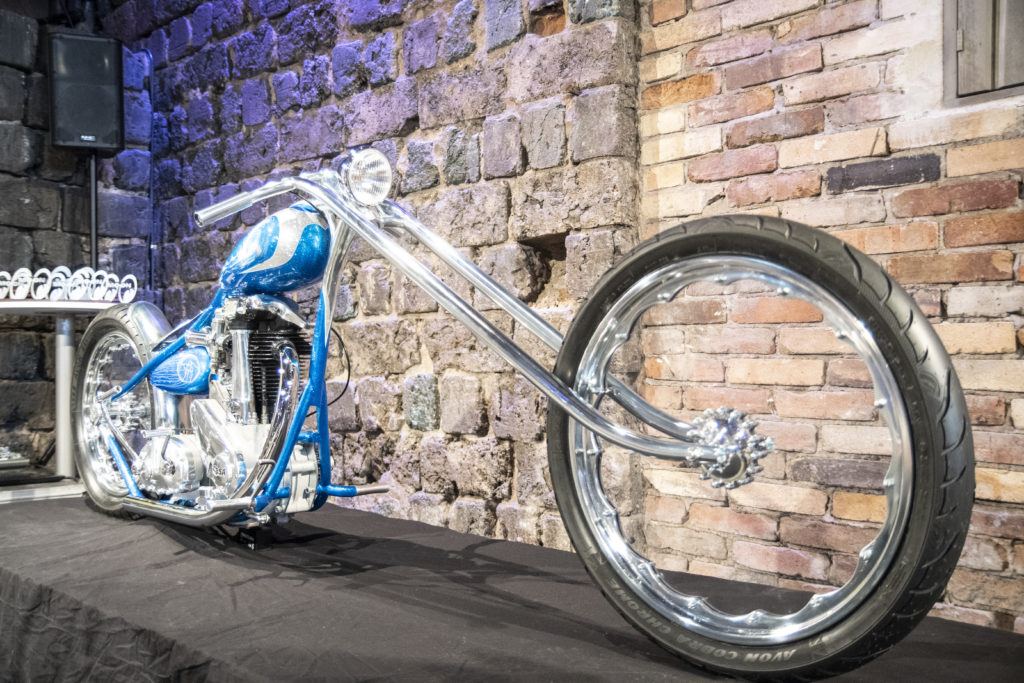 Håkan Johansson the guy behind the whole thing for sure knows how to get it all togheter. The great choice of rare old racing bikes, new interesting creative builds, and not least the survivors of the Swedish chopper legacy from back in the days makes the show complete. Håkan Johanssons choice of location gives the event everything it needs to be a perfect custom show and as the very best way to start of the season of the year.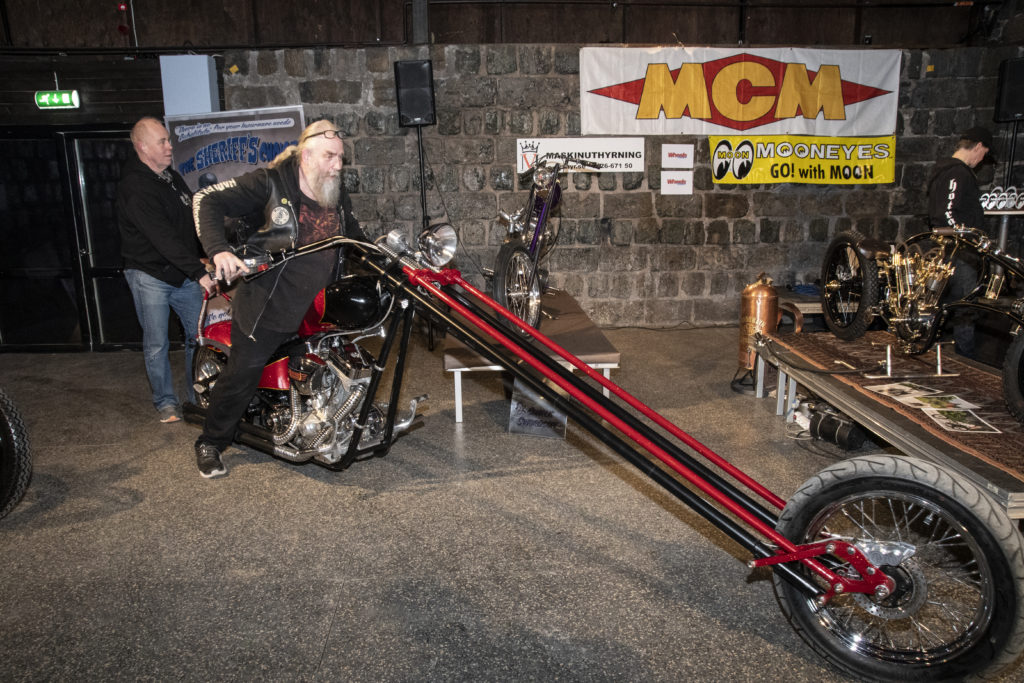 About 50 bikes were to be seen and we estimated the visitors to maybe 500. The show is open from 10 AM until 6 PM and around lunch time the place was packed with people from all around Sweden.
The variations of bikes were hughe and they were all impressive in different ways. Some had paint jobs worth dying for others were rebuilded better then the stock model. Especially interesting were the ones you had to look twice at, like Mooney's own pick Markus Raunios bobber, which at first glance looked like a nice clean bobber, nothing fancy, but on a second view you discovered details so amazing, like the narrow fork with original modified triple trees , magneto on a Shovelhead and so on. Others were just rare bikes you hardly ever seen before, were the K-model from 1953 was our own favorite. Best chopper this year was a pretty classic old school Panhead with coffin tank and all. The most amazing thing about it was the builder. This awesome chopper is built by Jimmy Redmo only 23 years old. This young guy managed to build a show winner at his first try even if he got a little help from friends and Carl Cala Stejmar who also had his iconic restored pan and early choppers at the show. The paint job of Calas two bikes was restored to the original paint by Bosse Jensen who was also involved in the Best in Show build, the BSA by Daniel Andersson. This bike was really something and the absolute no question winner. Daniel really has his own way of doing things. Even Håkan Moon Johansson was involved in this bike making a totally unridable but so amazing looking saddle that totally matches the rest of the bike.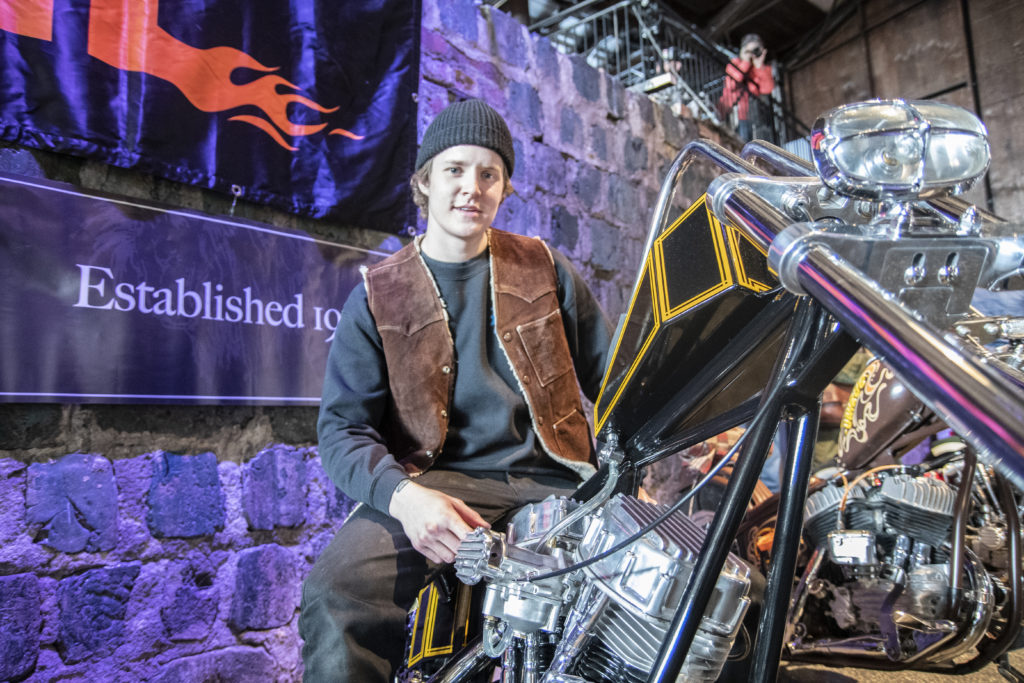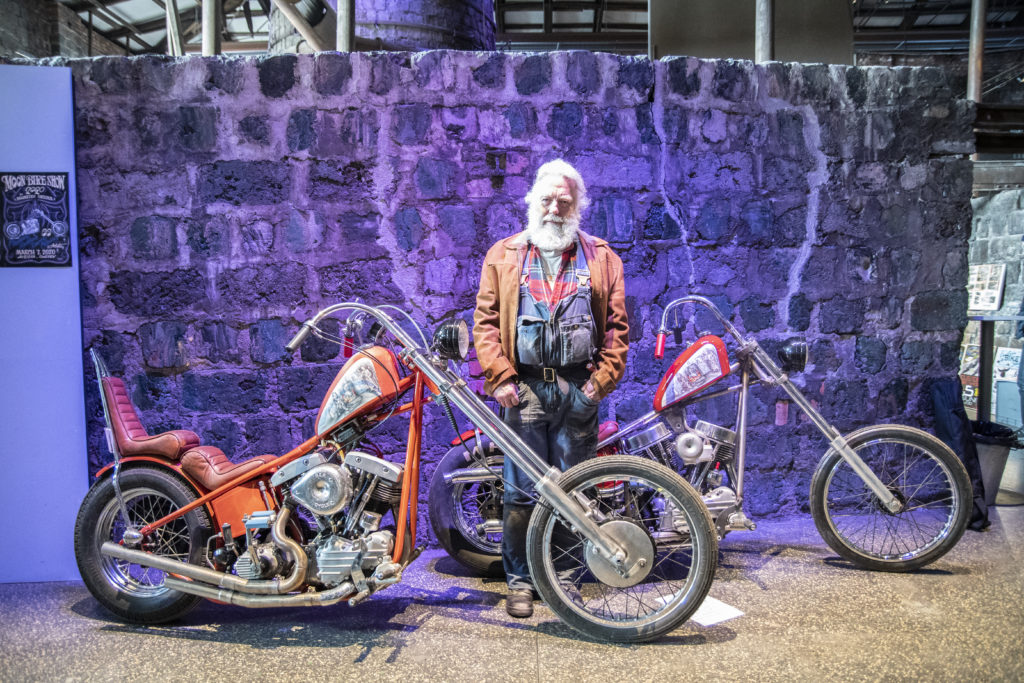 Except for Calas old choppers there were a Honda chopper, restored to the original build as well as a Triumph that was a show winner back in 1980. This bike was absolutely as the original build and very well preserved.
Twin Club from Norrtälje had their own space and booth some nice looking long fork choppers as well as couple of bobber styled builds.
There were a few Panheads, Earlys, some Shovelheads, Sportys and two Flatheads, a really nice looking bobber and Mats "Gasen" Jakobssons Grateful Dead chopper. The only Knucklehead (we think) was the Psycho Trip we brought ourselves.
The second floor was the fast lane and there we found some real old gold. Board track Indians, Fredrik Nielsens XR 1200, a real deal Bultaco and the Best race bike winner Tomas Anderssons Suzuki Cafe racer which was amazing. The bike was rebuilt and restored to absolute mint condition.
The typical Swedish legacy was actually carried by a Finish bike, which could have been built by Tony Barth but it wasn't and talking about long forks the guys from Östersund had some transport issues with the 52″ over chopper they brought. Personally we were happy to find our friend Patric Putte Petterssons classic build, now owned by Kent Mathisen and the real old school "Nuthin fancy" with the greenlight transmission cover, a real narrow long fork and a white king and queen totally made our day.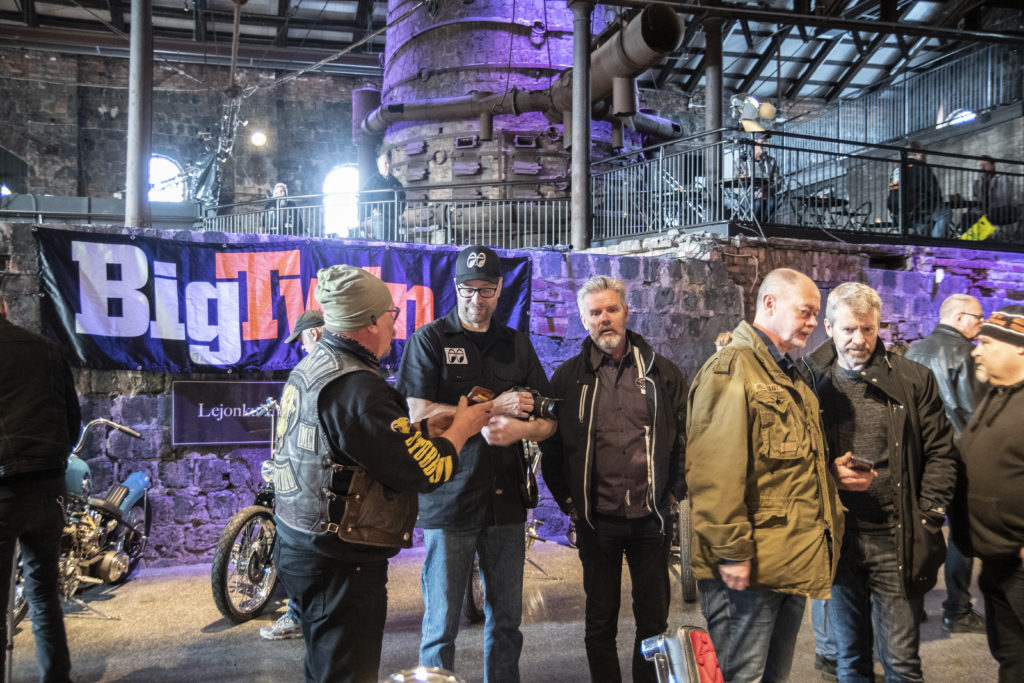 We had such a great stay at Moon Bike Show and we will absolutely return. Håkan Moon Johansson with crew, made an awesome job and all the super nice people who stopped by and just said hello, bought mags and subscriptions made the start of 2020 the very best. Thank you all!!! C ya soon!
Best in Show : Daniel Andersson, BSA chopper
Best Chopper : Jimmy Redmo, Panhead chopper svart
Best Bobber : Markus Raunio Finland, Harley Shovelhead bobber
Best Racer : Tomas Andersson, Suzuki Cafe Racer
Best Classic : Christer Hjertner, Bultaco dirt track
Mooneyes Pick : Markus Raunio Finland, Harley Shovelhead bobber
Top 10 Bikes :
Charlie Swordson, Shovelhead chopper
Johnny Andreasson, Twincam chopper
Peter Gottlieb, -53 Harley 750 tracker
Micke Sandberg, Shovelhead chopper
Niklas Wall, Harley Flathead bobber
Fredrik Kvarnström, BMW tracker
Erik Persson, Harley Panhead chopper
Mats Jacobsson, Harley Panhead chopper
Magnus Andersson, Indian trumman racer
Peter Forsberg, Aerium Steampunk